WAM Rotary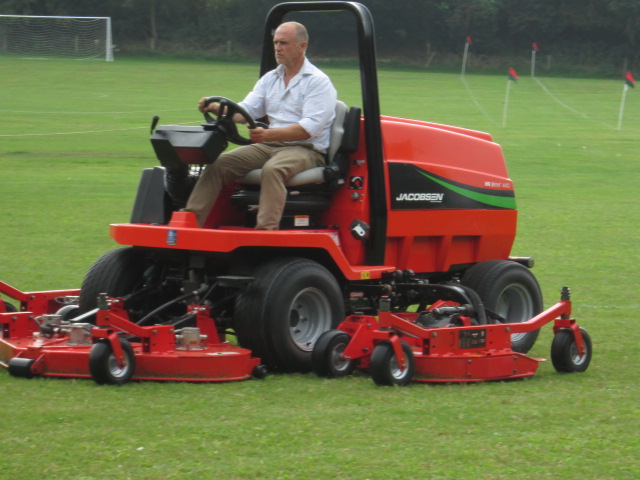 Jacobsen HR5111 and R311
Most WAM mowers originated from the golf course. The HR5111 is no exception, it has an almost unique feature among this type of mower that it only shares with one other machine – the Jacobsen R311. Both of these machines have contra rotating blades i.e. One spins clockwise the next counter clockwise, and so on.
This gives individual light and dark stripes across the full width of cut making it look like it's been painstakingly cut with a 20'' push mower, the effect is remarkable and leaves a distinct impression, either of these machines will give a striking finish to sports fields however, if you want to cut some long grass with them they will need an Upson mowers conversion.
HAYTER R324T
This machine is one of the few WAM mowers that were designed and built with commercial mowing applications in mind, super reliable, excellent build quality and great cutting performance make these a sensible choice for any heavy duty type municipal jobs where a rotary cut is needed on large areas of grass.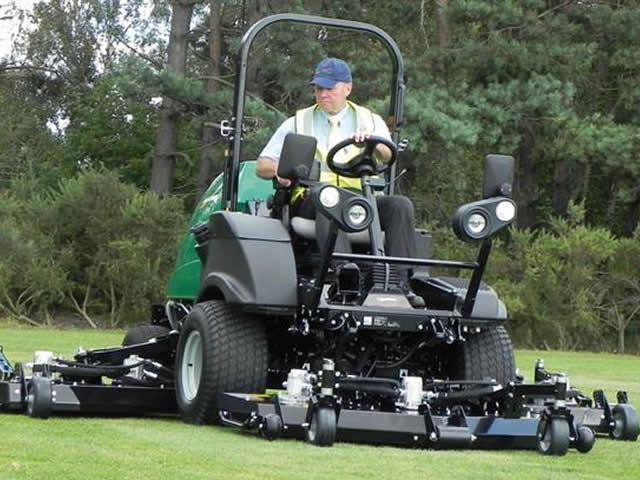 Ransomes MP 493
The latest Batwing wide area mower from Ransomes. The MP493 replaces the HR6010 which was a good mower- just an absolute pig to work on, having looked around the MP they are far more intuitively designed and promise to be much better.
These machines are a reasonably new model and there aren't many about second hand but lots have been sold and they will be filtering through into the market over the next few years, early reports are good.