Out Front Rotary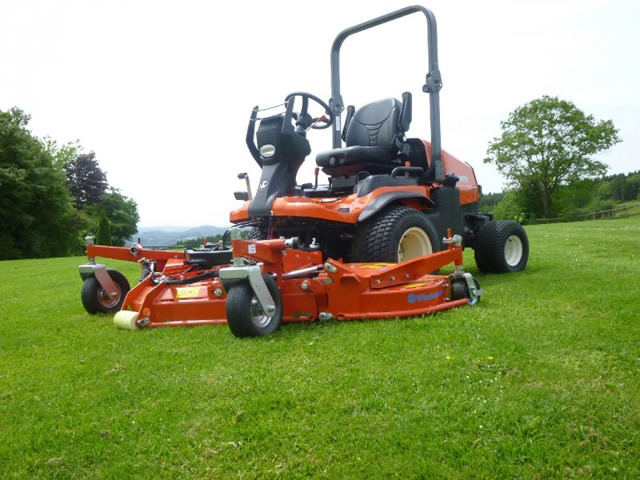 Kubota F3680 / F3890
The F3680 and F3890 are both versatile powerful out front rotary mowers with 36 HP Kubota engines, they are more than capable of cutting any type of grass from rough cutting to semi fine turf 2 speed ranges and diff lock give you plenty of options.
A great all round machine with one of the strongest cutter decks available from any out front. They are able to take some serious punishment, literally bounce off obstacles and keep mowing. The fact that it ticks so many boxes is what makes it one of the better rotary machines available.
Ransomes 728D
The 728 is a medium size 4WD machine that punches well above its weight, we still use some of these in our hire fleet and it is unbelievable what they are capable of. Not only are they excellent at devouring long or short grass, they are also ultra-reliable and fast.
The lighter weight means that they can get on some areas before the heavier machines and tractors. Making them a good choice for a demanding schedule where either budget or weight could otherwise slow you down.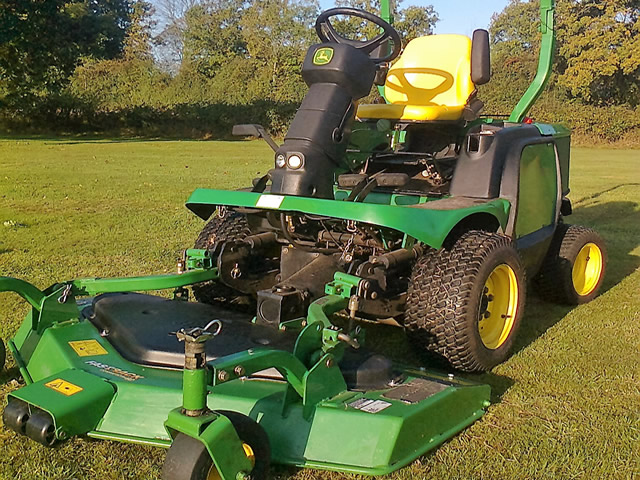 John Deere 1445 1545 and 1565
All of these models are comfortable to drive and use, they offer a range of horsepower options suitable for either the fastback 62-inch rotary deck or a Muthing fm flail on the bigger 1565 machine.
They have a reliable Yanmar engine, 4-wheel drive and 2 speed ranges, the rear bonnet comes off easily to allow good access for servicing and cleaning radiators. Generally speaking these are good all round rotary mowers from a well trusted brand.
Jacobsen HR300
The HR 300 with its new improved drive system is great at climbing hills. A 33HP Kubota engine under the bonnet is plenty of power and a completely hydraulic driven deck means there are no belts, bearings or PTO Shaft, an ergonomic operator station only adds to its appeal.
GET IN TOUCH
Find out today how we can save you money whilst still delivering service and reliability