5 Gang Ride on Cylinder Mowers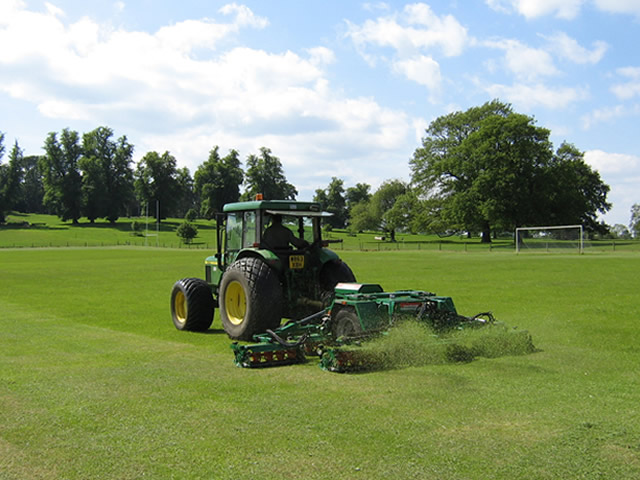 Ransomes Commander 3520
The commander 3520 is by far the most popular 5 gang ride on ever made, it keeps on proving itself under the toughest of conditions again and again. Its rugged design coupled with high end components make it the ultimate in open space mowers.
A 49 HP Kubota engine makes light work of turning the 5 Magna 250 cutters through even the thickest grass, alternatively they can be outfitted with 6 or 8 knife – sports heads to give you a fine turf wide cut cylinder mower that is far more durable and reliable than any fairway mower – put a man on one of these and you're cutting 3.5 metres with every pass, these machines are capable of some serious punishment, they just keep going
Hayter 424
The Hayter 424 is an excellent machine that's more than capable of cutting huge open areas on a regular basis. It also comes with both magna and sports heads, these are reliable comfortable machines and at Upsons we have seen them get put through their paces over recent years, again it really comes down to personal preference if you want to choose between a 424 and a commander – they'll both do the same job and give you an outstanding finish, covering huge areas in a day with only one operators wages to pay.