Triple Ride on Mowers
Ransomes Highway/Parkway 3
The Highway 3 and Parkway 3 are the current production model of triple mower from Ransomes, as you'd expect they're durable and comfortable with plenty of features including fingertip electric controls, 4WD and middle unit easy access.
They've got some big boots to fill though – both the previous models had a long run at the top, reports from the trade are good, we already have a few in stock and as these models filter in to the used machinery market we will be no doubt be seeing more of them rolling out of our workshops.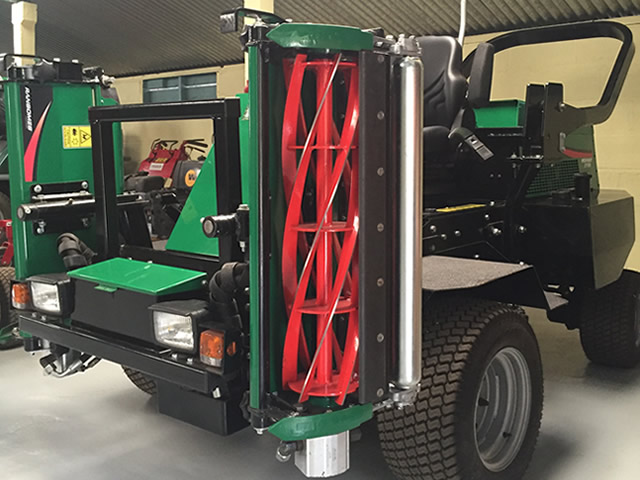 Ransomes Highway 2130
The 2130 is a very reliable, ergonomic, tried and tested model from Ransomes, this machine and its bigger brother the 2250+ are in our opinion two of the best mowers ever built, they just work really well, loads of spare power, they're both a pleasure to use with guaranteed all day comfort, the 2130 has 8" cutters (usually 6 knife) and a 33 HP 4 cylinder Kubota engine.
A 5' transport width means they will go on almost all plant trailers even those with sides, when you get on the field the folding cutters drop down and spread out giving you a 7' width of cut more than enough to cope with most sites
Ransomes Parkway 2250+
The Parkway 2250 plus is everything that the 2130 is and more, a powerful 4 cylinder 38 hp Kubota engine gives it a serious edge in the field – this makes it one of the most powerful triple mowers ever built, coupled with the magna250 cutter heads and 4 wheel drive the 2250 plus is a truly formidable machine that will cope with almost anything that you put in front of it, as with all cylinder mowers the grass dispersal is excellent. This is our best selling model.
GET IN TOUCH
Find out today how we can save you money whilst still delivering service and reliability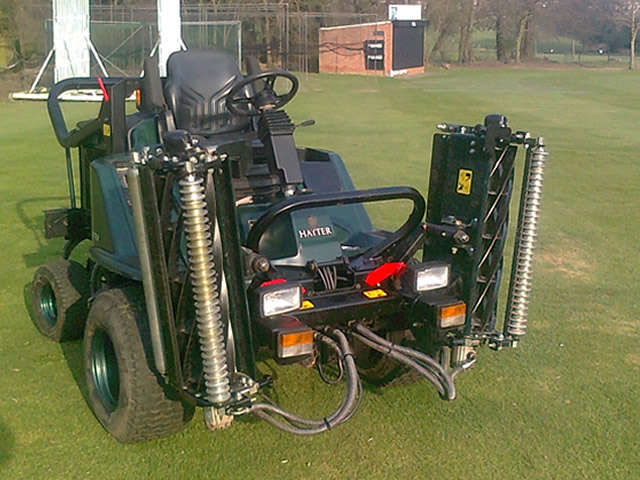 Hayter 322
The Hayter 322 is a versatile well built, reliable machine, the operator station is comfortable and well thought out, these triples have stood the test of time and have been proven to cope with all that the job demands, very similar to the 324 in fact they share many common parts and look almost identical they are very capable despite having a slightly smaller engine, a perfectly suitable alternative to the 2130.
Hayter 324
The Hayter LT324 is one of the only other triples that can rival the power and capability of the Ransomes 2250 plus – in fact they share a common engine, a powerful 38 hp 4 cylinder Kubota.
The Hayter 324 has been around for more than 15 years and while they have now superseded this model it remains one of the best Triple mowers available, super reliable and hard working mowers with an elevated seating position which give the driver good all round vision. the 4-wheel drive means you can go pretty much anywhere.
Everyone always asks which is the better machine and the answer is always the same (much like the 2 machines) – there's nothing between them.
Jacobsen tri king 1900D
These machines are originally from the golf course market and while they are not often used for commercial mowing they are in demand from our sports clubs and private houses.
They are a superb 3 wheel, very agile and manoeuvrable triple with an excellent cut quality from the units which can be mounted floating head or fixed.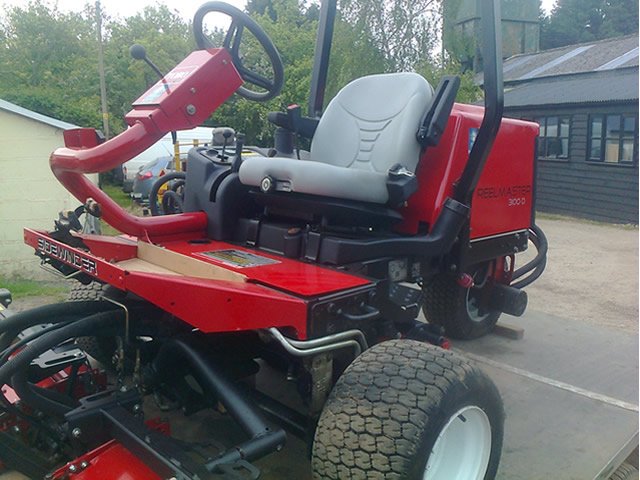 Toro Sidewinder 3100D
Another entry from the golf world – this ingenious machine can slide all 3 of its cutters left or right hydraulically from a stationary position Sidewinder cutting units move left and right a total of 24 inches (61 cm).
This means they can be adjusted whilst mowing to keep a perfect edge. Toro make some very nice machines with excellent cutter units and the sidewinder 3100D is no exception.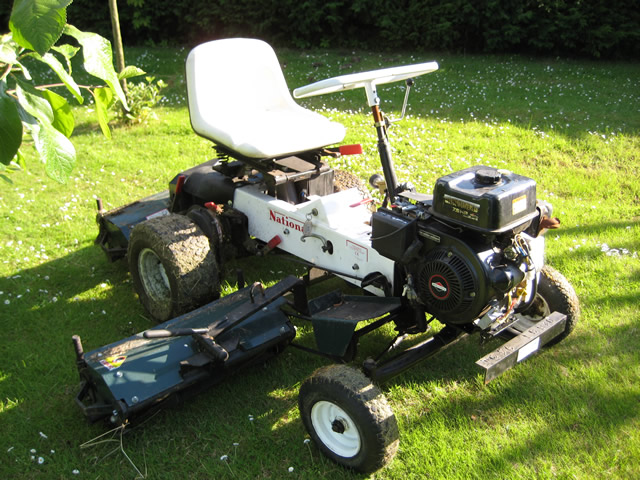 Allen National 68
The Allen National 68 is a very reliable, tough little lightweight triple, highly manoeuvrable and above all very simple. Any hobby mechanic could easily service these, low purchase and maintenance costs makes them a prime choice for private gardens, these are the only model of lightweight triple in this class that we give our Upsons seal of approval.