Pedestrian Cylinder Mowers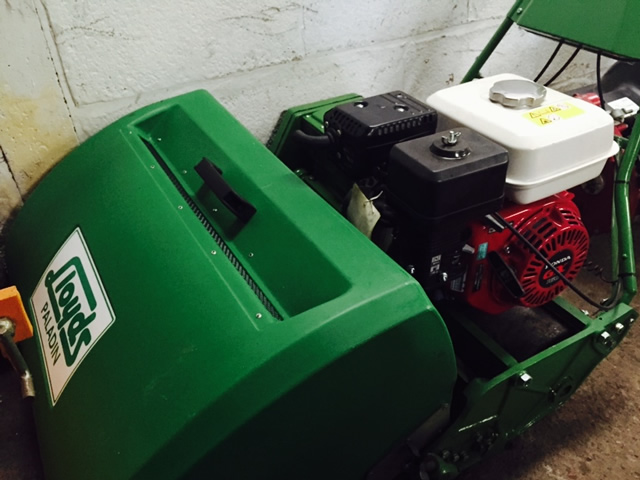 Lloyds Paladin
These are in our opinion the very best cricket pitch and fine turf pedestrian mowers available.
Classic British engineering. The basic design of these fantastic mowers hasn't changed for years, probably because they work so well – they cut lower than most other mowers on the market and if you need a white wicket these are the ultimate tool for the job.
A very well built, reliable machine that is a pleasure to use, powered by Honda engines. Available in 21 and 24" width of cut.
Ransomes Matador
The Ransomes Matador is a strong, well engineered, fast machine that covers a lot of ground and gives a superb finish on cricket squares, tennis courts, lawns and other fine areas, very good striping, not as fine or as low as a paladin… this is the next step up, the Matador from Ransomes still gives a superb fine cut finish – a great mower that will keep on cutting forever – available in 24" width of cut.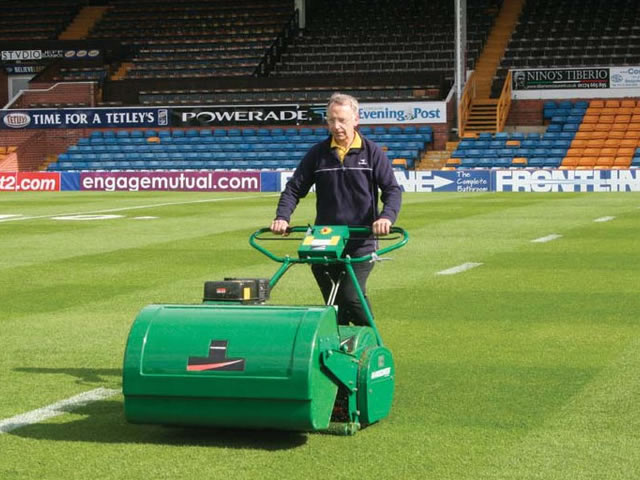 Ransomes Mastiff
The Mastiff is a classic, very well built, wide cut pedestrian mower with an enormous grass box.
People use these for all sorts of applications from Football stadiums, cricket outfields and square cutting, even light pre season rolling.
They are a perfect machine for a fine turf manicured finish on larger areas with a perfect roll and the benefit of collecting the grass cuttings to give you a billiard table finish with beautiful broad stripes.